News Detail
December 3, 2014 - Natalie Coughlin: Loving It More Than Ever
Source: USA Swimming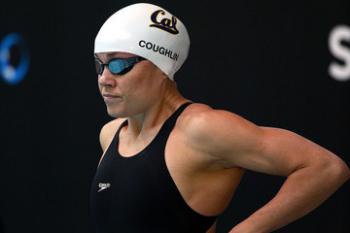 After 49 international medals, multiple U.S., world and Olympic titles and records and World and American Swimmer of the Year honors over her decorated, illustrious 14-year career, it would be understandable if Natalie Coughlin was ready to walk away from the sport.
And if she would have had the meet she envisioned at the 2012 Olympic Trials, made the Olympic team in multiple events and gone on to win numerous medals in London, she most likely would be done – hosting her own cooking show or taking photographs around the world, maybe even starting a family.
Instead, Coughlin qualified in only the 400 freestyle relay for the Olympics and went on to win a bronze – her 12th Olympic medal in three Games... Continue reading article here.