News Detail
July 31, 2013 - Bag Tags, Inc. Signs On As Pacific's Newest Sponsor
Source: Pacific Swimming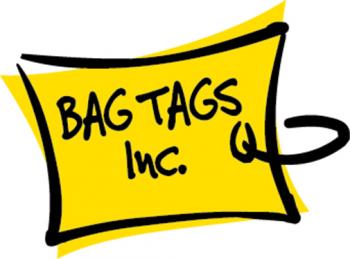 Pacific Swimming is pleased to announce Bag Tags, Inc., as a new LSC sponsor. As a sponsor, BTI will provide any interested Pacific Swimming member clubs preferential pricing when ordering custom bag tags for their club or a pending competition (pricing available for downlaod below).
Bag Tags, Inc. has had a long standing relationship with the swimming community. Launching in 1998 by providing a swim team with time standard tags, the company quickly immersed itself in the sport, becoming the official supplier of custom tags to USA Swimming that same year. BTI's list of clients includes the NCAA, Ironman, the PGA Tour, US Soccer, and more.
Pacific Swimming clubs have been ordering from BTI for years. In 2013 Santa Clara Swim Club used BTI for the short course Junior Olympic Championships as well as the Santa Clara International Grand Prix. According to John Bitter, SCSC Head Coach, "the quality of work, the responsiveness of their sales force, and the willingness to work with their client has been something that keeps bringing us [SCSC] back."
For information on ordering from Bag Tags, Inc., email orders@bagtagsinc.com or call (847) 424-1900.
Document Download: bti-pricing-gold.pdf
External Link: http://www.bagtagsinc.com/