News Detail
January 9, 2017 - All-Star Meet Recap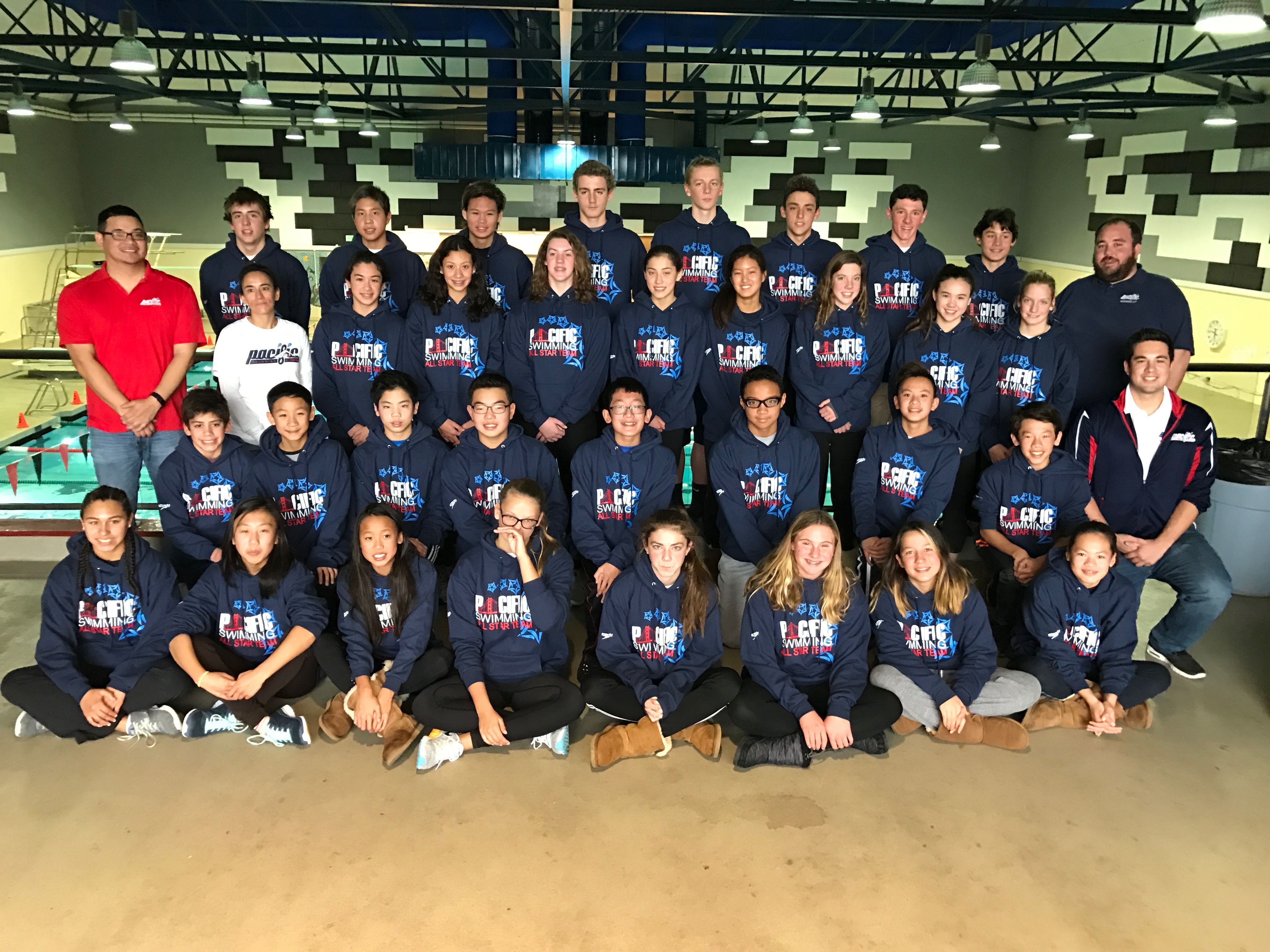 CONGRATULATIONS to all the Pacific Swimming All-Star athletes for some great swimming this past weekend! Pacific came in second after Southern California. Although there were no new Pacific Swimming All Star Records, there were many great swims and several best times. Results can be found by clicking here.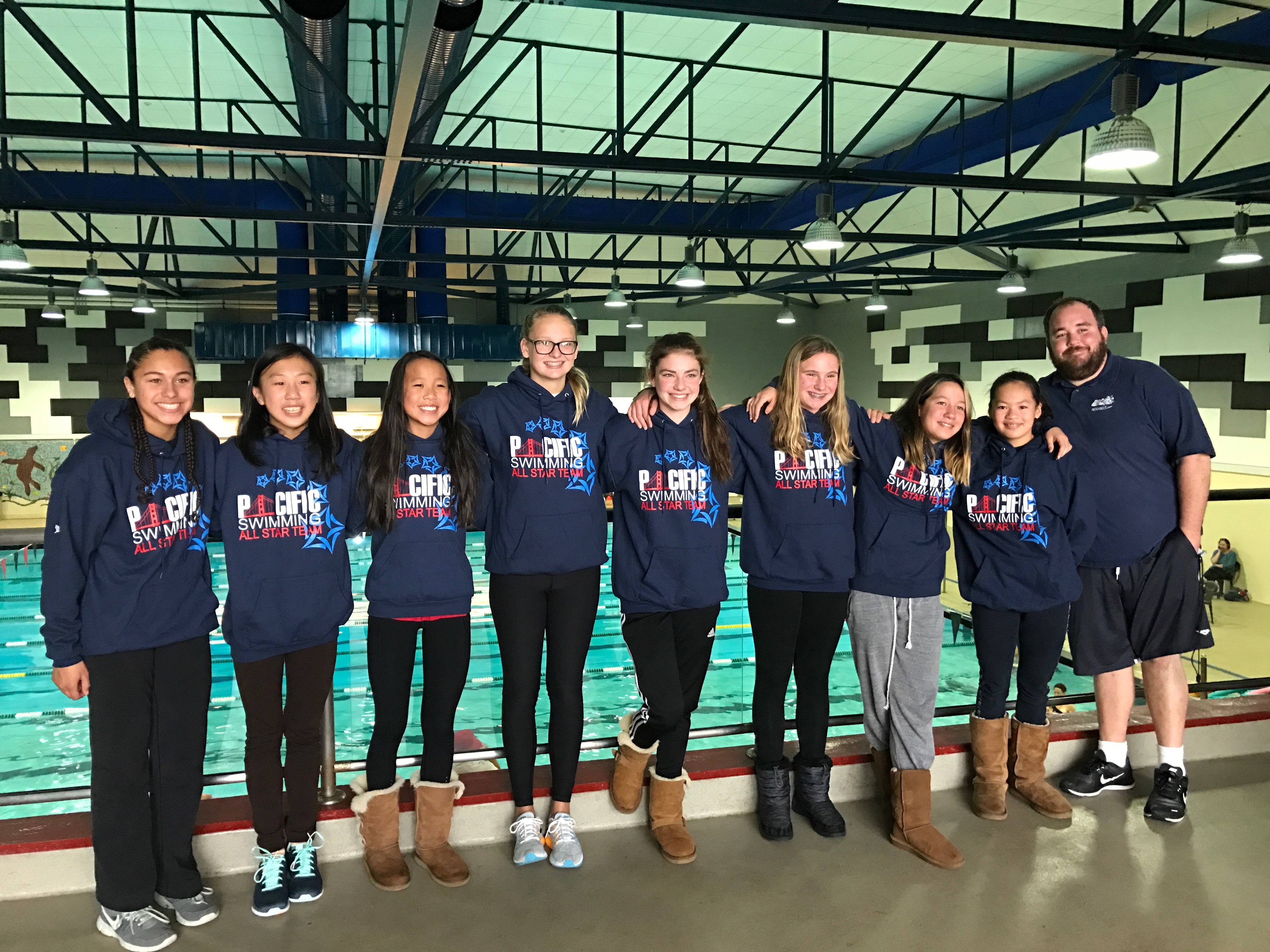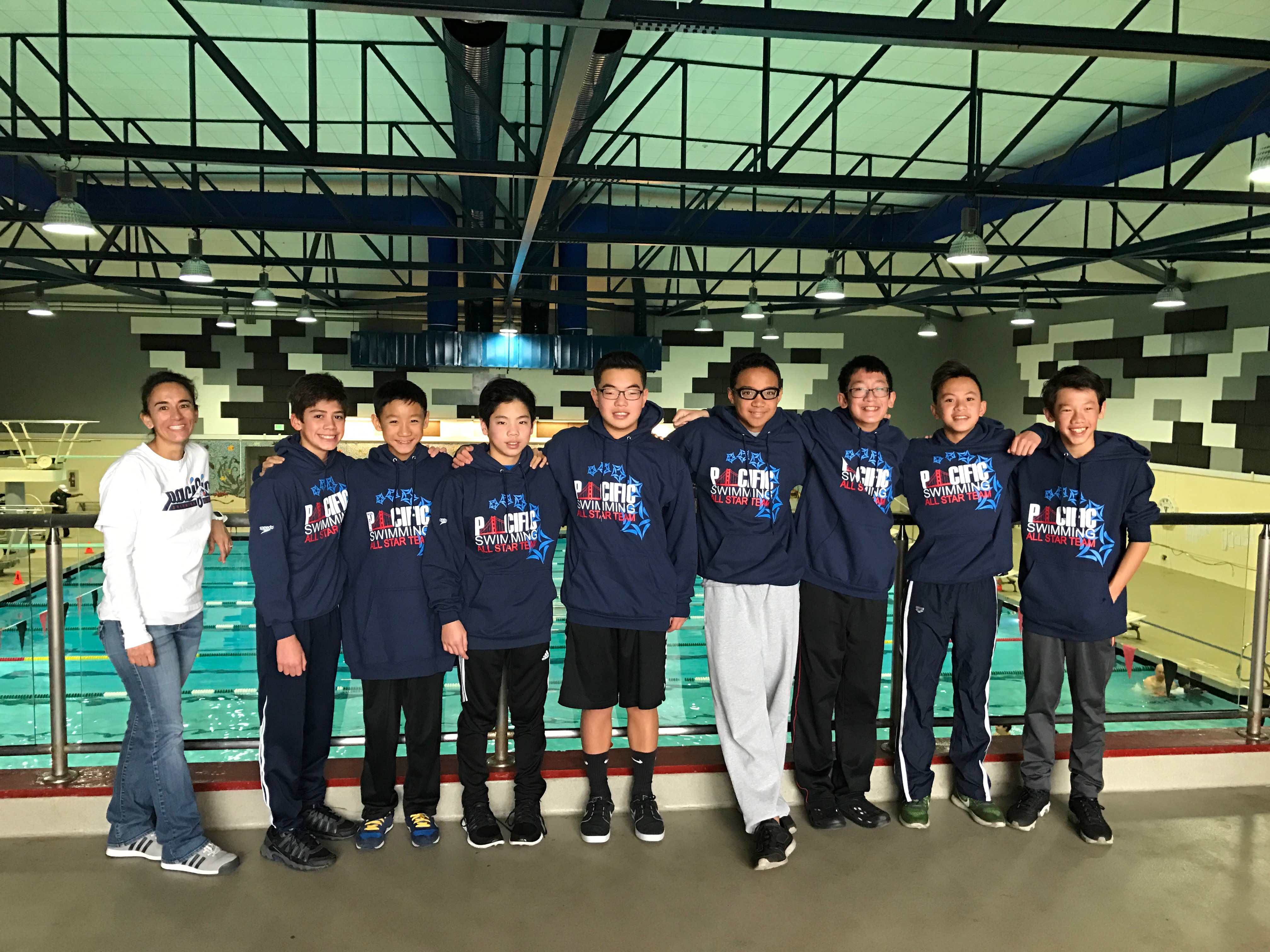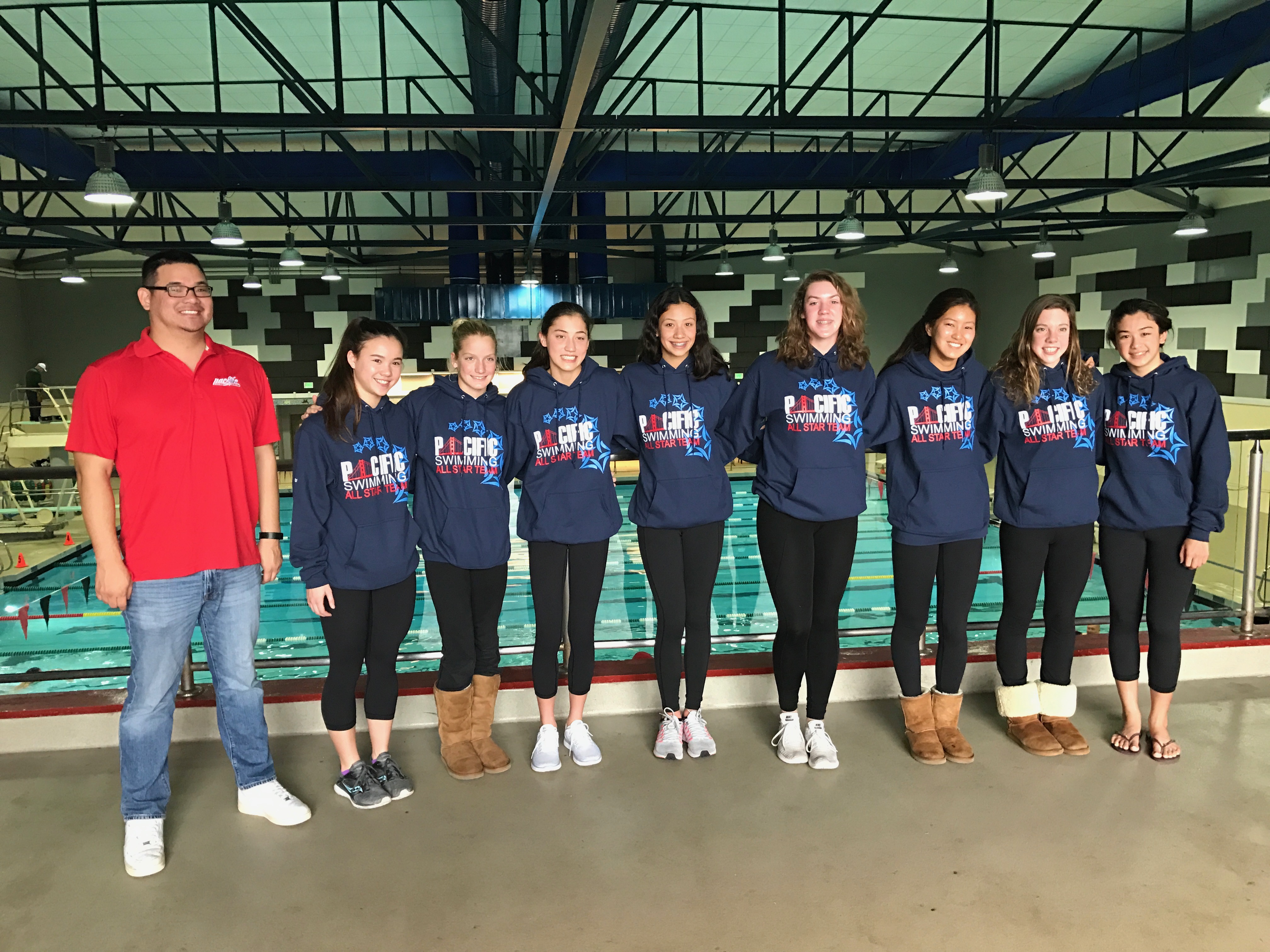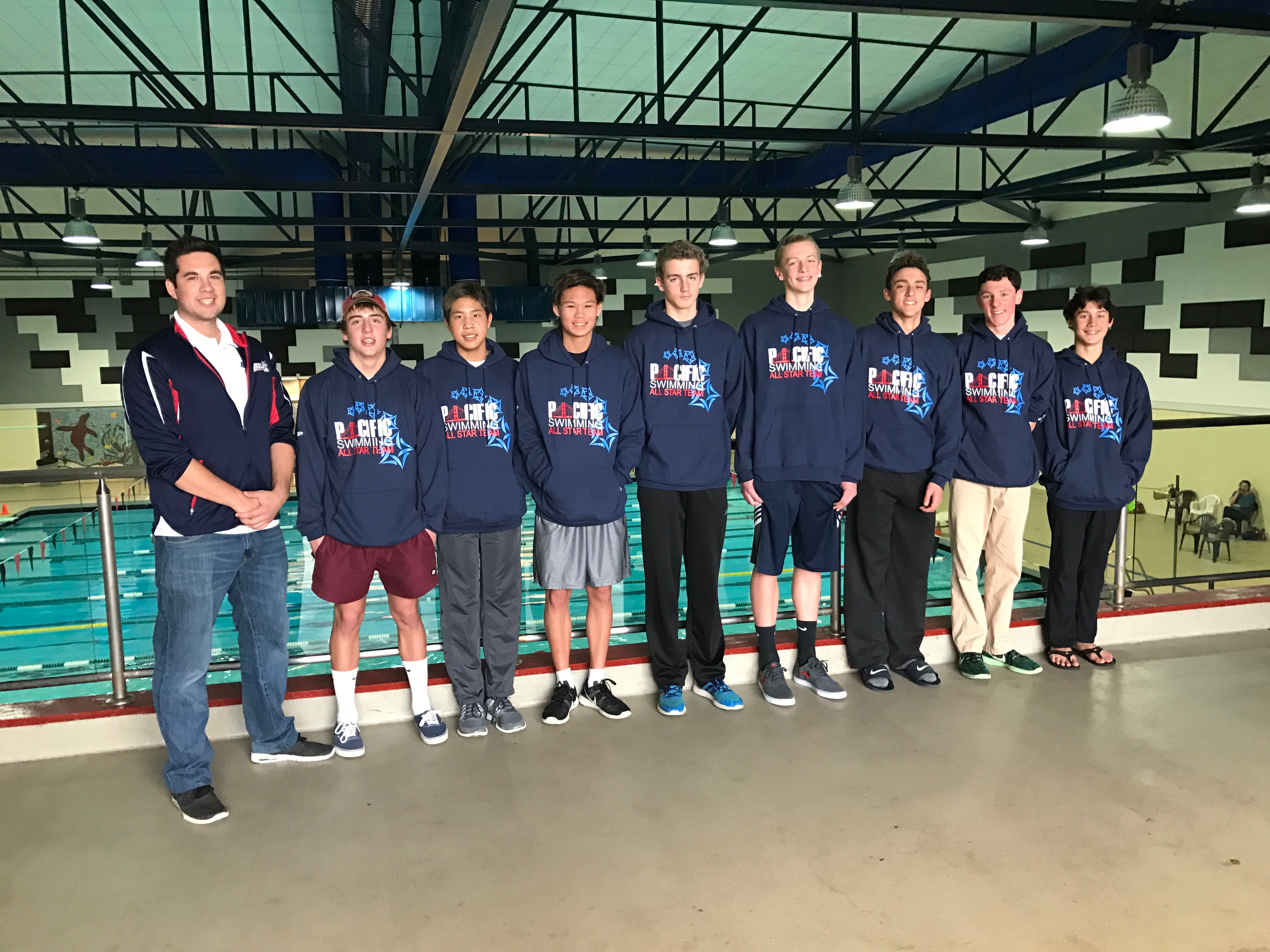 We had a wonderful group of Pacific athletes this year. Everyone seemed to have a great time and they all demonstrated great sportsmanship. Hopefully new friendships were made as well!

As a host of this year's meet, Pacific Swimming received great feedback and the visiting teams were all very happy with this year's event. Thank you to all the parents who helped with timing, as it couldn't have been done it without you! Thank you also to the coaches for all their work - Head Coach Alex, Veronica, Kyle, and Dave. Our chaperones Head Manager Debbie Rodinsky, Tracy Lu, and John Murphy, worked tirelessly and made sure the swimmers were well taken care of at all times. Thank you for making this a smooth trip for all!