News Detail
February 26, 2022 - Announcing the 2022 Pacific Swimming Disability, Diversity, Equity & Inclusion Team Award

2022 Pacific Swimming Disability, Diversity, Equity & Inclusion
Team Award Announcement
This award is given to a team that has demonstrated a consistent pattern of breaking barriers while cultivating and promoting diversity initiatives that establish and foster a more inclusive and equitable environment, thus leading to recruitment, retention and promotion of individuals of underrepresented populations. This award is given out by Pacific Swimming's Diversity, Disability, Equity, & Inclusion Committee and comes with a $500 grant.
Selected from Pacific Swimming's footprint which includes over 100 teams covering 5 zones, this year's winner has demonstrated continued dedication to the DDEI mission over the years and has shown resilience during these challenging times.
The 2022 Pacific Swimming DDEI Team Award goes to
Richmond Sailfish, coached by John Schonder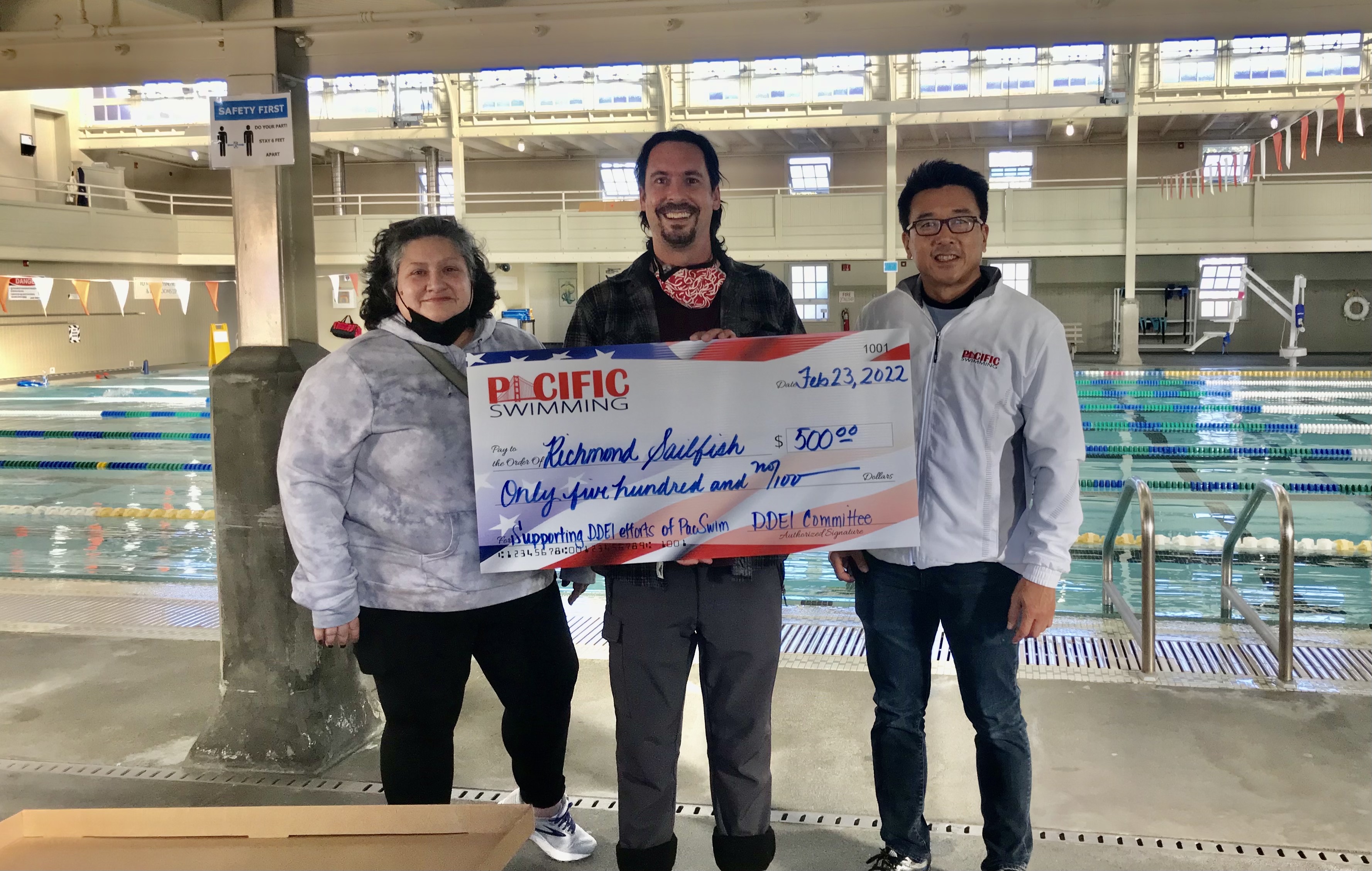 Congratulations Richmond Sailfish!