News Detail
April 2, 2015 - Order Your SwimToday Promo Kit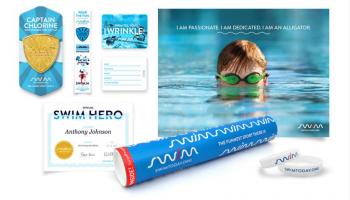 Last year SwimToday distributed 1500 promotional kits to swim teams and learn to swim providers across the country. Based on overwhelming feedback they will be distributing the kits again in 2015. This marks the second year of the SwimToday campaign where 11 industry partners are combing resources with the goal of increasing swimming participation in the sport. The campaign shows the "fun" side and the benefits of swimming, encouraging parents to consider putting their child on a swim team. The 2015 SwimToday campaign will launch Memorial Day weekend with new imagery, digital advertising, public relations outreach and more.
In early May we will mail a free promotional kit to swim teams and learn to swim providers that apply. The kit will include:
Provider guide with information on how to utilize the swimtoday.org website for your team's marketing efforts
Mini-book of swimming tips & tricks
Exclusive SwimToday partner coupons and promotional codes
Car window stickers for parents
Silicone bracelets, tattoos and share cards for swimmers to hand out to friends
Bag Tags
"Swim Hero" certificates to reward learn to swim grads or new members on your team
Promotional posters to hang in your facility
Supplies are limited so sign up now! To receive a 2015 SwimToday promotional kit, fill out the form here.
Document Download: 2015-swimtoday-kits-registration.pdf