Z1S OFFICIALS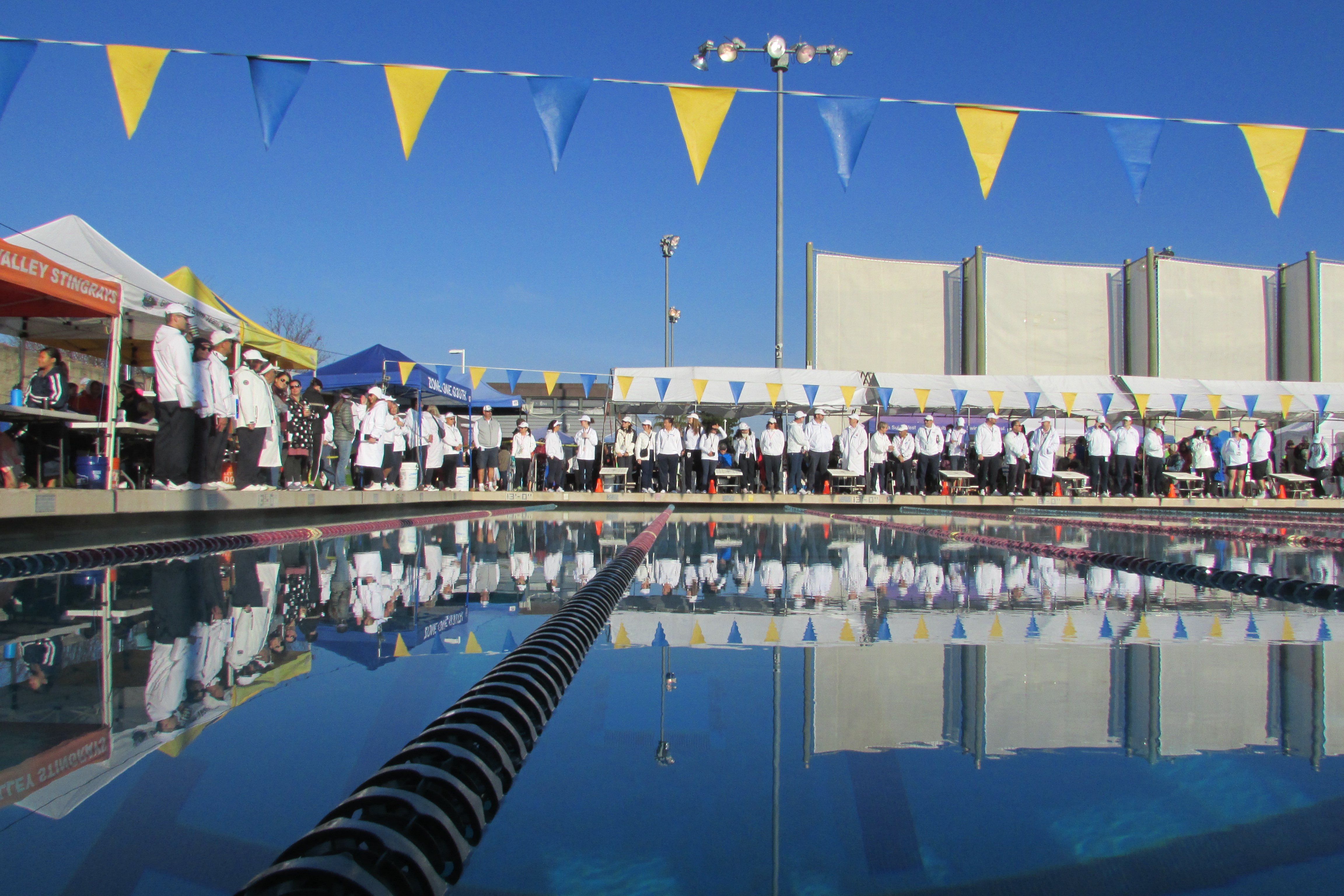 Officials at Z1S Brian Malick Championships (click to enlarge)
Welcome Officials!
Your Zone 1 South officials co-chairs are Jeanette Soe and Gary Arita.
If you are not on the Zone 1 South officials mailing list, please contact Gary.
Meet Referees
Swim Meet Spectator Code of Conduct for Zone 1S Meets
Corner Officials Assignments
The 2021-22 Officials Assignments
Official Programs for USA-S Clubs
How To Become An Official
Certification Steps for new Stroke & Turn and Admin Officials
Official's Clinic
The Pacific Officials Clinic is usually held in early October. Monitor the Pacific Officials website section for the latest information. Zone 1 South holds clinics once or twice a year and has mini clinics during some meets. Word will be sent out through club coaches and our officials distribution list.
Background-Check Reimbursement
Officials will be reimbursed for the cost of their background checks, $36.50 for new officials and $18 every 2 years for renewals. New officials must be certified L1 or above (not trainees) before being reimbursed. To get your background check, go to the USA-S site and select the appropriate option.
To get your reimbursement, see "DOCUMENTS" on the left column for a check request form. Along with the form, Include your receipt, but do not include the results attachment as it contains personal information.
Officials' Documents
Other Documents